Home Gym Equipment
Exercise equipment for home gyms.
"Discover why some of the best home gyms include these 6 pieces of exercise equipment!"

Dear Friend,

I'm going to divulge what most gyms won't tell you. There are six essential pieces of home gym equipment when used together will get you ripped in no time flat.

These will become your 6 most important pieces of exercise equipment in your home gym, plus you can even travel with most of them.
Not only am I going to reveal the six pieces of home gym equipment that every home gym should have, I'm going to include free step by step exercise videos that show you exactly how to reach your weight loss or body building goals using them in your very own home gym.

Don't forget, I'm a Certified Strength & Conditioning Specialist "CSCS Certification" with over a decade of experience training all types of individuals and athletes using this same exact equipment in my gym.
I'm a full time fitness coach with an exercise and fitness degree from an accredited university. I don't do this part time, it's not my hobby. I make a very good living training and coaching individuals and athletes.

I successfully train hundreds of clients a year in my private gym and in their home gyms using the same pieces of home gym equipment. I also use the same exact techniques and exercises when training peope in their home gyms which I will include for free.
You get at least 10 times your money's worth
with this home gym equipment package!
4 Pack Challenge PRO resistance bands. Tubing is specially designed to hold up under rigorous and repetitive use. Created exclusively for the fitness industry more than a decade ago. My professional experience has proven these last longer than many other brands on the market today (all of which I have and used).

Handles are reinforced solid plastic, easy grip and do not bend; comfortable in your hand. Includes laminated resistance band guide with 16 specific exercises. You canít lose with my iron clad 100% money back guarantee! These are one of the most essential pieces of home gym equipment you can have.

Red Band (5 lbs resistance) - $14.97 Value
Yellow Band (10 lbs resistance) - $14.97 Value
Green Band (15 lbs resistance) - $14.97 Value
Silver Band (20 lbs resistance) - $14.97 Value
Door Anchor - $4.97 Value
Resistance Band Exercise Guide - $9.97 Value


55cm Body Sport Fitness Stability Ball strengthens, stretches and tones all major muscle groups. Enhances coordination and balance. Improves flexibility. Slow Air Release in case of puncture (non-burstable - won't POP). Latex Free.

55cm Non-Burstable Stability Ball - $24.97 value
Air pump - $4.97 Value
Stability Ball instructional poster - $9.97 Value


Six pound (6lb) durable Medicine Ball - rubber ball features a textured surface for improved grip. Bounces off hard surfaces for a variety of exercises. Ideal for developing core strength and improving coordination, balance and endurance

6lb Medicine Ball - $24.97 Value
Designed for all fitness levels
Illutrated Exercise Guide - $9.97 Value


Yellow (Medium) Challenge Pro Ankle Cuffs are a medium resistance which tones the lower body to help you burn fat faster in hard to reach areas such as your hips and buttocks.

Padded cuff design.
Added comfort while stabilizing the tubing.
Adjustable velcro to fit most ankles.
$14.97 Value


Large 36" x 6" Foam Roller - used during therapy, aquatics or physical fitness as a balance, flexibility and a strength training mechanism. Commonly used for Self-Myofascial Release as well as a balance product.

Correct muscle imbalances
Increase Joint range of motion
Decrease Muscle soreness & relieve joint stress
Decrease Neuromuscular hypertonicity
Increase extensibility of musculotendinous junction
Increase Neuromuscular efficiency
Maintain normal functional muscular length
Lightweight and easy to transport
Round, White 36" x 6" - $29.97 Value


Large Core Balance Trainer Disc - a dynamic cushion to activate major muscle groups. Use as a standing disc for balance training and lower extremity strengthening. Flatten, tighten and tone your core.

Features one tactile side and one smooth side.
Inflates with standard pump.
Can be inflated from 1" thickness to a 2" thickness for increased difficulty as you progress.
13.8" in diameter
Latex Free
$19.97 Value
This Special Package is Valued at $214.49 plus $55.00 shipping (Total of $269.49)

SPECIAL OFFER TODAY ONLY
ORDER NOW for just $147.00
& get FREE shipping (save $55)

Act immediately and receive the following bonuses
Since I know it's 100% to your benefit to act right away, I want to sweeten the pot and give you every possible reason to say YES today! If you respond immediately, you'll also receive the following:
Free bonus 1: Free Professional Jump Rope
Free bonus 2: Free 18"x 24" Laminated Exercies Guide (over 15 Exercises)
Free bonus 3: Free Shipping and Handling in USA
Free bonus 4: Free Pro-Fit VIP Video Membership - fresh, frequently updated exercise videos - not just the same old DVD you get with other home gym equipment, but an online membership to new and exiting videos any time you need them.
You can't lose
with my 100%, ironclad, money back guarantee!
By the way, these bonuses are yours to keep even in the unlikely event you decide to take advantage of our ironclad money back guarantee:
I'm so confident that you will absolutely love this home gym equipment and my free exercise video membership that I'm offering you a 100% money back guarantee. If you follow my free workout videos for a full 90 days and are not 100% satisfied with the quality of the products or how great the workouts are I want you to send them back to me for a full refund. And since shipping is free right now you get ALL your money back.

"You don't even have to decide now if this equipment can help you lose weight and build muscle. Just get them and try them out. If they don't do everything I say and more, if you don't lose weight, or if your strength doesn't improve, or if you don't feel better, or if you don't absolutely love it, just let me know and I'll give you every cent of your money back! So you have nothing to lose (except weight) and everything to gain (including muscle)."

Here's how to order right now!

To order your Pro-Fit VIP home gym equipment package and all the bonuses listed above, click the Order Now button below.

Act now and get Free Shipping included in the USA.

Shipping to Canada an additional $28 is added when you complete checkout.

To your success,

Kevin Moses, CSCS

P.S. Remember, order today and get your free professional jump rope, your free exercise video membership where I personally shows you how to get the most benefit from each and every piece of home gym equipment listed above, plus act now and receive FREE SHIPPING ANYWHERE IN THE USA!

P.P.S. Save money, save gas, and save time while you lose weight or build muscle in just 12-minutes a day at home, in the office or while traveling.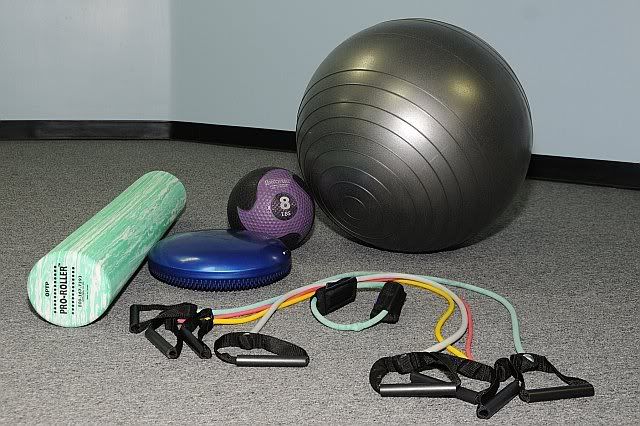 Your New VIP Home Gym Equipment Package
Free Shipping within the USA - allow 2 - 7 business days.
Canadain orders allow 2 - 4 weeks for shipping.
Shipping to other countries is available - contact me for information